Principal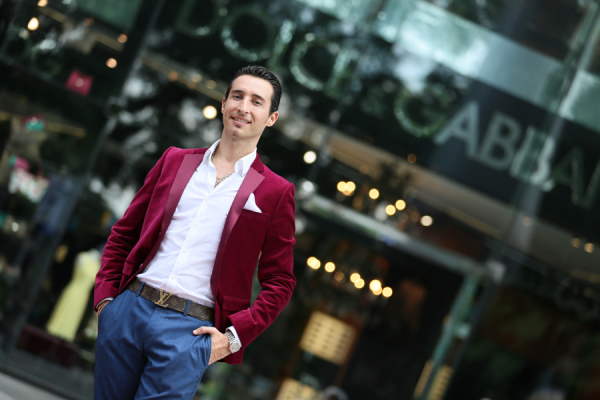 Rosario Privitera is the Principal and Master Teacher of Aquilia Dance Academy. Under his tutelage, Aquilia Dance International in Italy had successfully trained and developed many successful young dancers, who had emerged Italian Champions in Synchronised Dancing, Formation Team Choregraphy and Grade A competitions for many years. Under the coaching of world renowned Latin Dancesport teachers such as Riccardo Cocchi, Maurizio Vescovo, and Joanne Wilkinson, his achievements as a competitor include:
Champion in San Benedetto del Tronto (2006)
Champion in Sicily Regional Open Championships (2006)
Finalist in Italian Amateur Championships Latin (2006)
Finalist in all the Italian Cup Circuits (8 competitions) (2006)
Finalist in WDSF South Italian Open (2006-2007)
Finalist in London Imperial (2008)
Champion in Oporto Dance Festival, Portugal (2008)
Finalist in Luxembourg Championships (2010)
Finalist in Monza Championships, Italy (2010-2011)

Rosario is also a certified and licensed Teacher of Dance approved by both Federation of Italian DanceSport (FIDS) and United Kingdom Alliance (UKA).
He is the Resident Coach for NTU DSA and SMU Ardiente. 
Currently also a WDC Certified International Judge for Latin & Ballroom. 
Dance Instructors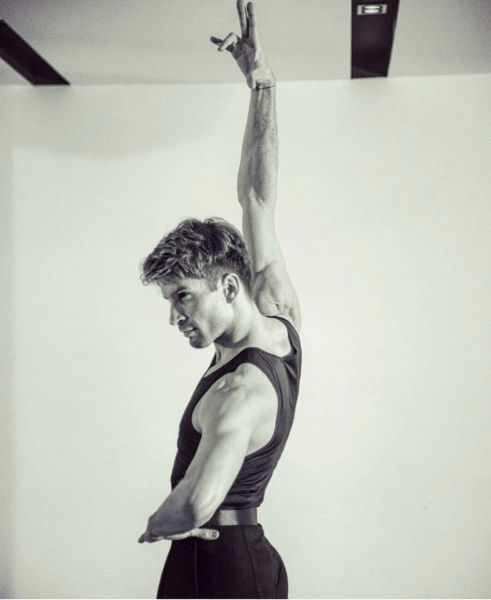 Nicolas Garcia is an experienced professional Latin Competitor and Teacher who has accumulated many accolades throughout his dancing career. As a current professional competitor, his past achievements include:
Spanish Professional Latin Champion
WDSF Professional Latin Champion - Taipei Open 2014
Champion in XIII Spanish Open Professional Div - Salou Spain (2011 & 2012)
Top 9 in UK Open Professional Rising Star Latin (2012)
World DanceSport Federation (WDSF) Top 10 Professional Latin
Together with Rosario, Nicolas is also a resident coach for SMU Ardiente. 
​

Specialisation: Competitive Latin Ballroom, Advanced Technique, Private Lessons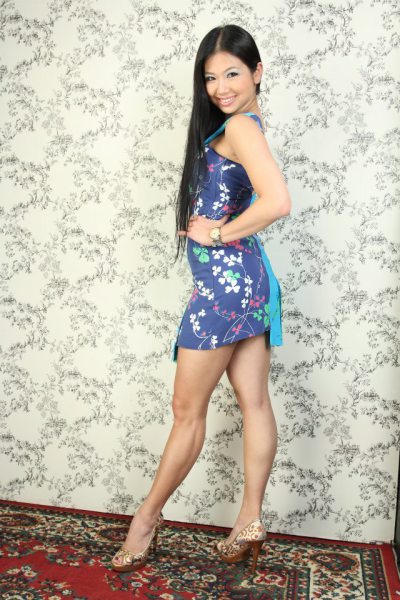 Joy Stephanny has been a competitor specialising in Latin American DanceSport since 2002. She is also a certified Teacher of Dancing validated by United Kingdom Alliance (UKA). She started her formal dance training in Vancouver, Canada under Australian coach Glen Brennan and Russian coach Ekaterina Michtchenko in 2001 and continued her dancesport training in Singapore in 2005. She believes that good dance technique is the foundation of excellence in competitive and performance dancesport, which is reflected in her coaching style. 

Some of her past achievements as a competitor include: 

First Runner Up in 10th Singapore National Dancesport Championship (2010) 
Finalist in 13th Singapore National Dancesport Championship (2011)

First Runner Up in the 
20th Singapore Lion City International DanceSport Championships
 Amateur Latin Closed (2007)
Finalist in the 20th Singapore Lion City International DanceSport Championships Asia Pacific Rising Star (2007)
Top 10 in Tokio Open, Asakusa Japan (2007)
Quarter Finalist in 2nd Hong Kong DanceSport Festival (2008)
Second Runner Up in USA NorthWest Dancesport Championship (2005)

First Runner Up Gold Latin UBC Gala Ball Vancouver, Canada (2003)
First Runner Up Gold Latin Dance Pacifica Nanaimo, Canada (2003)

Currently also a WDC Certified International Judge for Latin

​Specialisation: Basic to Advanced Technique, Ladies Styling, Showdances, Private Lessons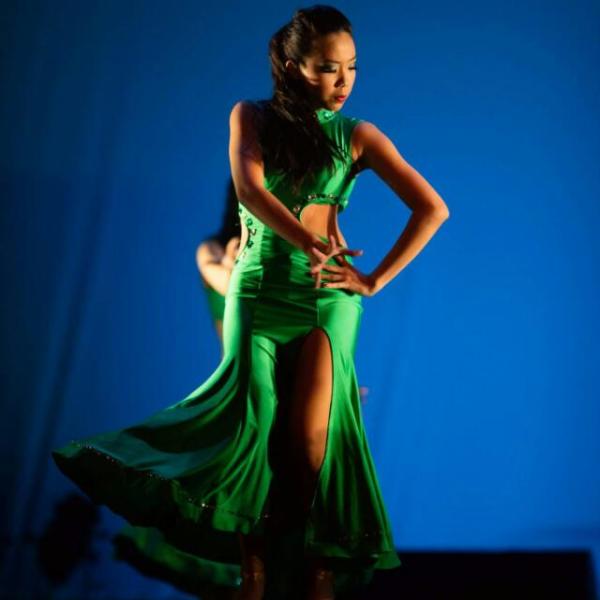 It began as a mere hobby to kill time, but Germine soon found that her passion for Latin Ballroom led her to become more involved in the scene. 
Trained by Aquilia Dance Academy's Principal, Mr Rosario Privitera, she has also pushed herself to hone her skills through taking part in various competitions to help herself understand the demands of competitive dancing. Her experiences have led to her strong belief in setting the foundation right for each dancer who passes through her hands. With this in mind, she now coaches various groups from young children and youths to adults and seniors, to equip them with the necessary skill set for their own Ballroom journey. 
At Aquilia Dance Academy, many beginner and intermediate latin ballroom enthusiasts are inspired by her patience and meticulous teaching style. 
Specialisation: Children Classes, Adult Beginner & Intermediate Classes 
MALAYSIA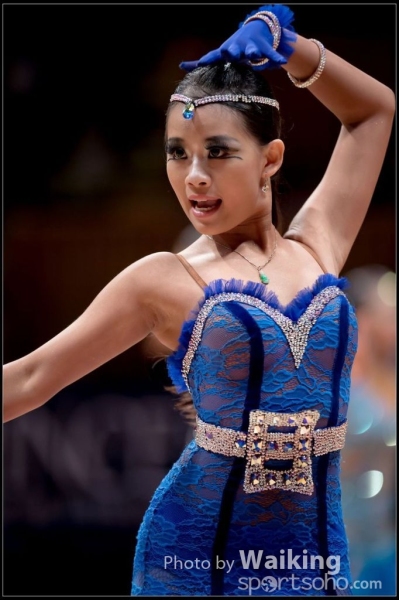 Yukie has been an active Latin American Dancesport Competitor at a young age. A passionate and competitive dancer, she strongly believes in strong foundation and infinite discipline in her dance training.
She carries this same attitude towards her teaching. A certified Student Teacher by the ISDT, Yukie takes pride in teaching and training both children and adults in latin american dancing.

Specialisation: Children Classes, Mandarin-speaking classes, Adult Beginner/Intermediate Weekend Classes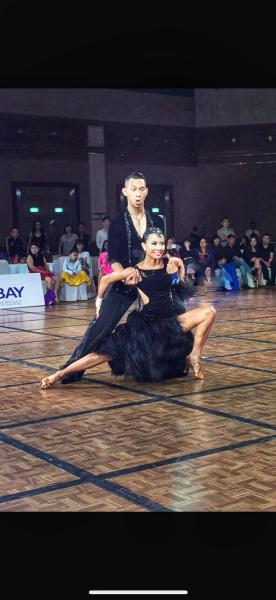 Evangelyn (WeiLin) first began her Latin Ballroom journey through a ballroom performance group in Nanyang Polytechnic (NYP) in 2006, before specialising in Latin in 2007.

Azri first entered the world of Latin Ballroom when he saw the CCA performance in NYP in 2007.


Since then, they have not looked back and continue their passion by training, competing and teaching actively.

 
In 2014, Evangelyn and Azri formed their partnership and participated in their first competition together in 2015. Trained by Nicolas Garcia, Masha Turlopova and Rosario Privitera, they pushed, motivated and inspired each other to improve.

Over time, the duo had sharpened their skills and competed in many competitions locally and internationally. 

They are instructors of La Ballroom En Masse (NYP) since 2016 and helmed the club's past two productions as the choreographers. 

They are also Singapore's top Amateur Latin American couple in 2018 (SBDTA).
Specialisation: Adult Beginner & Intermediate Classes, Styling and Performance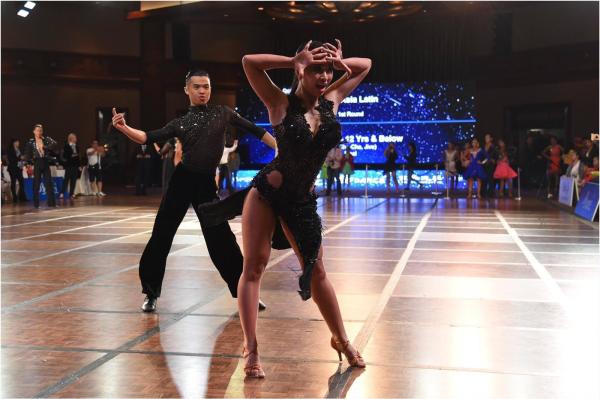 Both Xian Siang & Priscilla have been avid Latin American dancesport competitors since 2013, although both have started dancing much earlier. 

Xian Siang was the resident choreographer for Nanyang Polytechnic from 2010 to 2011, and was the Competition Team Captain for NTU DSA (Nanyang Technological University's Latin Dancesport Club) from 2011 to 2014. He was also the resident instructor at Republic Polytechnic in 2016. 
Priscilla was a dance instructor at various schools including: Polytechnic Forum (Malaysia) In 2010 ; St Anthony's Canossian Primary School in 2013 ; Punggol Secondary School (2014-2016) and ITE College Central (2015-2016). She was also a Choreographer in Mediacorp MV "My Heart Will Come Home" (2019).
Both Xian Siang and Priscilla are MOE Registered Coaches and are Standard First Aid + AED Certified. 
They have taught many children, youths and adults in both social and competitive dancing. 


Specialisation: Children Classes, Adult Beginner & Intermediate Classes